Deal to supply locomotives to Germany speeds up CRRC unit's planet-wide push
"German trains always run on time" - that old saying may soon be modified in the digital era to "Made-in-China trains in Germany always run on time".
Hunan-based CRRC Zhuzhou Locomotive Co Ltd studied Germany's obsession with precision, strict schedules and technical finesse before sealing in late June a deal with Deutsche Bahn to export 20 hybrid shunting locomotives.
For the first time, Chinese whole-vehicle rail transit equipment will be exported to Germany. The locomotives, equipped with lithium batteries, are designed to meet the standards of the European Union and have a maximum speed of 100 kilometers per hour.
CRRC Zhuzhou is a subsidiary of China Railway Rolling Stock Corp, the largest rolling stock manufacturer by production volume in the world. The arm specializes in the manufacture of trains including electric locomotives, mass transit vehicles, intercity electric multiple units, maglev trains and super-capacitor trams.
CRRC Zhuzhou Locomotive and Deutsche Bahn jointly developed the new type of hybrid shunting locomotive in 2017. The first batch of locomotives has been built and will soon be shipped to Hamburg in Germany, according to the manufacturer.
China's railway industry has focused on efficiency and on accelerating train speeds over long distances. This helped in convincing Germany to seek further collaborations for railway technology with China, said Zhou Qinghe, chairman of CRRC Zhuzhou.
China has been keen to deepen trade ties with countries and regions participating in the Belt and Road Initiative. The country will seek to build new and upgraded transportation networks in addition to supplying bullet trains to countries in Asia, Africa and Europe.
The country has already operated the world's longest rail tracks that run from China's eastern coast to Madrid, Spain. China and Germany have also opened up a number of cargo freight services running between both countries.
"With high technological standards for electric and internal combustion locomotives and lower cost, Chinese trains will continue to impress both the world and Germany as its manufacturers are capable of collaborating on its rail-tech upgrades," said Zhou.
Besides Germany, CRRC Zhuzhou has exported highspeed trains to the Czech Republic, electric locomotives to Serbia, and shunting locomotives to Austria.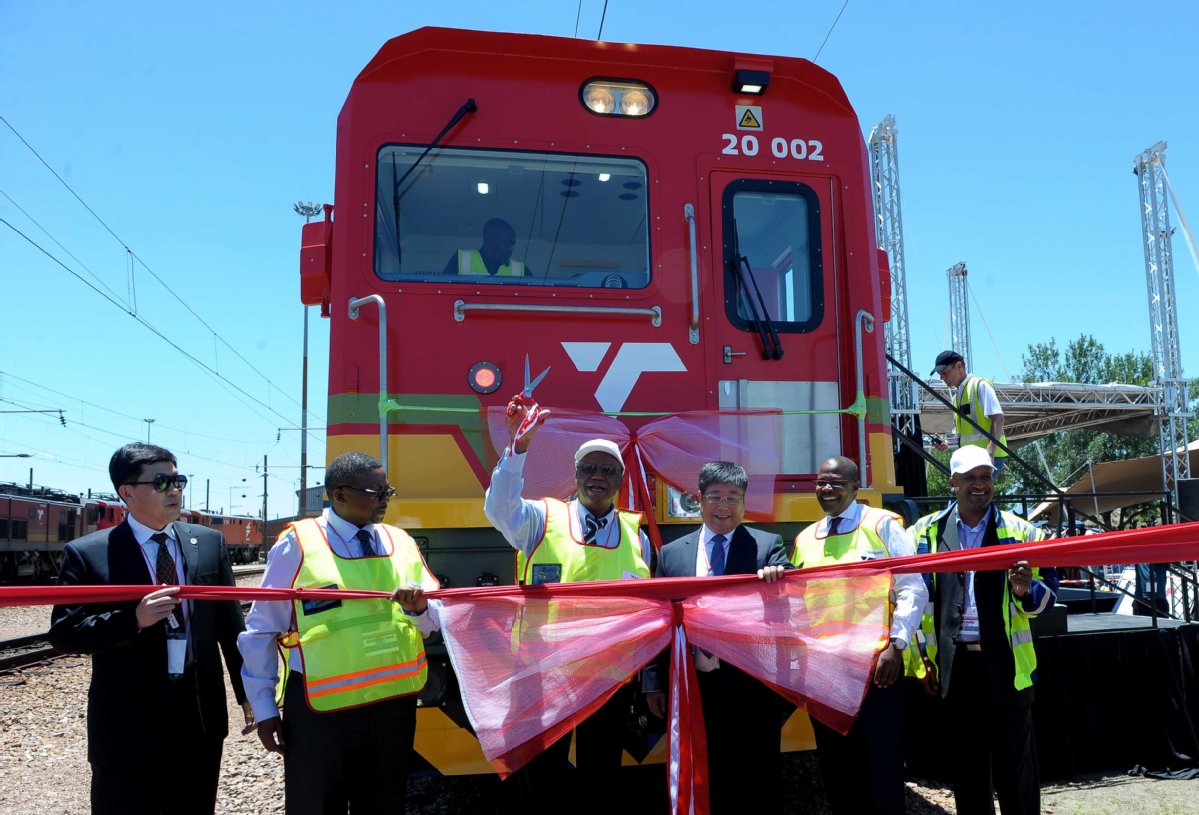 So far, it has exported over 50 billion yuan ($7.47 billion) worth of products, including locomotives, metro and light rail trains, electric multiple units, engineering maintenance vehicles for subways to more than 20 countries such as Iran, Kazakhstan, Uzbekistan, Singapore, Macedonia, India and Ethiopia.
Although it is a subsidiary itself, CRRC Zhuzhou operates six subsidiaries of its own. They cover more than 10 countries and regions across Asia, Europe and Africa, including Malaysia, South Africa, Turkey and India.
It established a European sub-branch in Austria in 2016, opening itself to the continent's high-end market through international acquisitions and collaborations.
Eager to further compete with other established global rivals such as Siemens of Germany and Bombardier of Canada, CRRC Zhuzhou built a $131 million manufacturing facility in Malaysia's Perak state in 2015, which is managed by CRRC (Malaysia) Railway Vehicles and will act as the company's gateway to other member states of the Association of Southeast Asian Nations.
The plant is capable of manufacturing various types of rail vehicles, from bullet trains to mass-transit trains and electric locomotives.
"Many countries have unique or different requirements for railway projects. This makes it difficult for them to self-develop railway products that meet their specific demands. China's vast experience and huge railway network enables it to make adjustments to meet the needs of its foreign clients," said Feng Hao, a researcher at the Institute of Comprehensive Transportation at the National Development and Reform Commission.
He said exporting railway technologies is necessary to develop regional economic integration and infrastructure connectivity, as well as people-to-people exchanges in countries and regions involved in the Belt and Road Initiative, as different economies have different demands, in terms of railway technologies and services.
China's growing expertise in infrastructure construction also enables domestic producers to play a bigger role in areas previously dominated by other global players.
One example of China's ability to innovate is the high-altitude locomotives developed by CRRC Dalian Co Ltd. The locomotives are now in service on the Golmud-Lhasa Railway on western China's Qinghai-Tibet plateau, according to CRRC.
The parent company said the Golmud-Lhasa Railway plans to replace all imported locomotives with domestic ones soon.