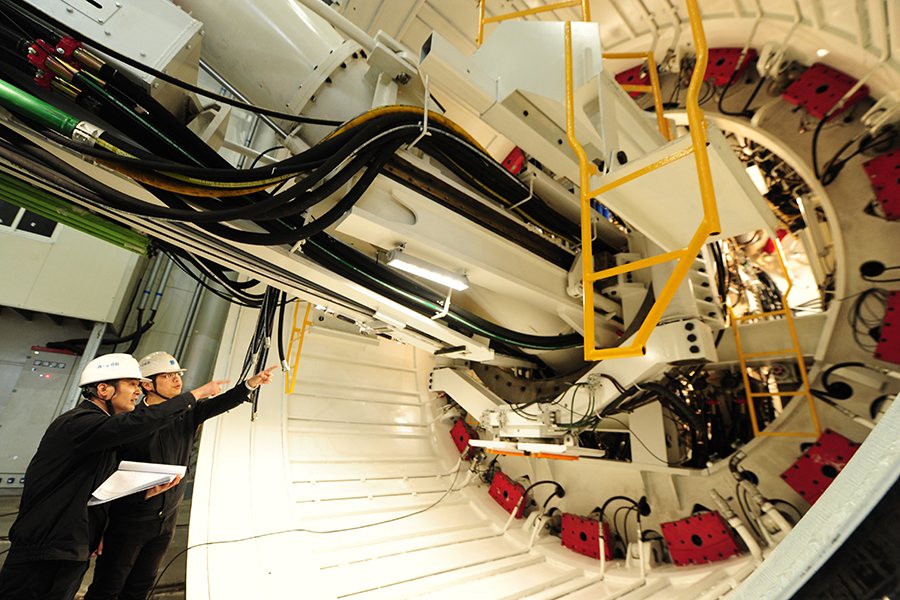 BEIJING - China's machinery sector maintained stable growth in the first half of this year with solid progress in industrial upgrades, an industry group said.
Chen Bin, executive vice-president of the China Machinery Industry Federation (CMIF), said the industry saw stronger endogenous growth momentum.
Production boomed in passenger vehicles and other consumer products, machinery used for water pollution control and broader environmental protection, and intelligent manufacturing equipment in the first six months, Chen said.
"The industrial transformation deepened," Chen said, citing faster growth in fixed asset investment, and progress in import substitution of core components of crucial technological equipment.
CMIF data showed the industry has started to see a downward trend in orders to date, reversing an upswing in 2017. Combined profits climbed 6.73 percent year-on-year in the first half, slower than the national industrial average.
Chen said the sector is still grappling with rising material costs, and increased efforts will be required to speed up the industrial restructuring in the second half. "The machinery sector will hold steady in this year," he said.