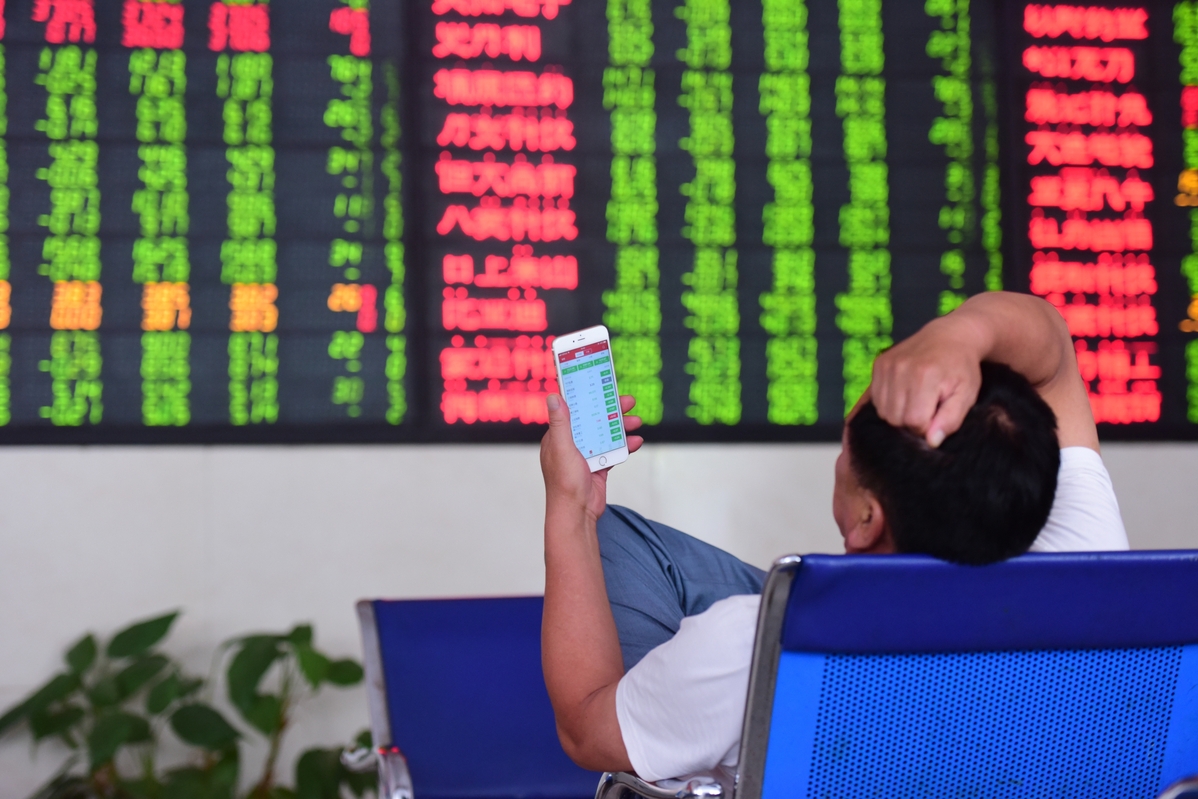 Stocks slumped on global markets on Tuesday as investors began to fear that the China-US trade dispute could erupt into an all-out trade war.
In China, Shanghai stocks tumbled 3.78 percent to a two-year low of 2,907.82, while Shenzhen was down 5.31 percent.
The selloff spread to other Asian markets and to Europe. Hong Kong's Hang Seng Index finished 2.76 percent lower. Stock markets in London, Paris and Frankfurt declined.
In the US, all the major indices fell as the Dow Industrials lost 287.26 points or 1.15 percent to finish at 24,700.21, the average's worst day this month, which pushed it slightly negative for the year.
As they did on Monday, US industrial companies including heavy equipment maker Caterpillar and aerospace company Boeing – the biggest US exporter to China –declined on Tuesday, dropping more than 3 percent each on the New York Stock Exchange.
Shares of Chinese companies listed in the US including e-commerce company Alibaba slid 2 percent and search engine Baidu declined 2.5 percent.
Kate Warne, investment strategist for Edward Jones, said investors are concerned about what they are seeing, but they still believe the US and China will work out their differences.
"There's concern but there's not overall great worry at this stage," she told The Associated Press. "We are certainly taking the first steps toward a trade war, and the more tit-for-tat actions are taken, the harder it is to pull back."
The stock market declines on Tuesday followed US President Donald Trump's late-Monday threat to put an additional $200 billion in tariffs on Chinese imports unless China agrees to major trade concessions.
"If the US loses its senses and publishes a new list, China will be forced to take comprehensive measures that are both strong in quantity and gravity and will fight back," the Ministry of Commerce said in a statement.
Trump's trade adviser Peter Navarro said Tuesday that tariffs against China will be "ultimately bullish" for American businesses, as the administration tries to bring "structural change".
"Trump is playing a game of chicken: Who will blink first?" Ivan Feinseth, chief investment officer at Tigress Financial Partners, told The Washington Post. "Trump is betting that China understands they have more to lose in the tariff war because we import more from them than they do from us, like five times more."