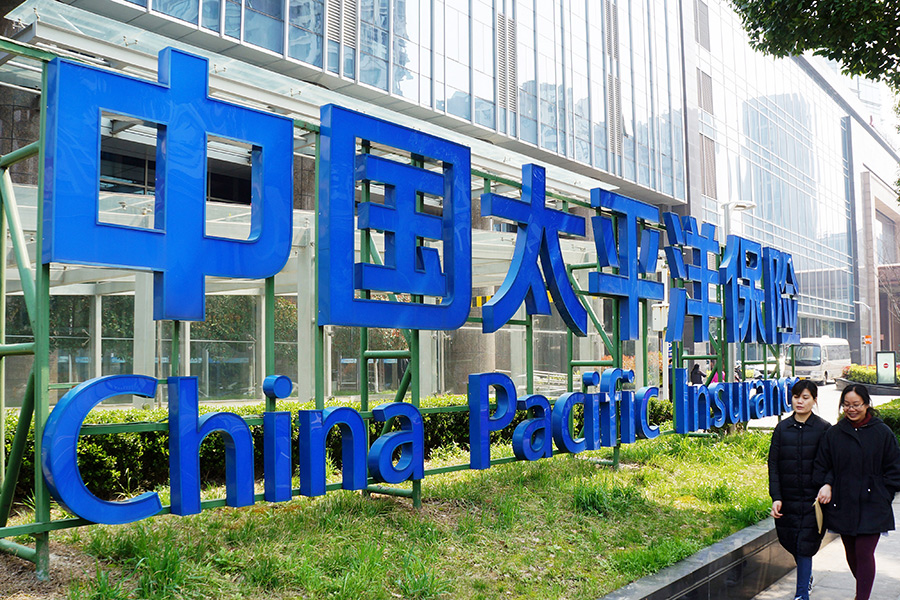 Chinese insurance companies saw their premium income drop in the first four months of 2018 year-on-year, dragged down by the decline of the life insurance business due to stricter regulations, official data showed on Friday.
But, life insurers have started to see a turnaround, with premium declines slowing during the period, an indication that the industry is beginning to absorb the negative effect of tighter regulatory scrutiny.
The insurance sector reported total premium income of 1.66 trillion yuan ($259 billion) in the first four months of the year, down 7.84 percent year-on-year, according to China's banking and insurance regulator.
Life insurers' premiums declined 13.6 percent year-on-year during the period to 1.25 trillion yuan. But month-on-month data showed that their premium income has moved out of negative territory and back toward growth. Life insurers' premiums slumped by 26 percent in January from the previous month, but reported growth of 6.12 percent and 9.88 percent in March and April, respectively.
Xiao Yun, an official at the banking and insurance regulator, said that life insurers are actively readjusting their business structure by substantially shrinking their single-premium business-in which a lump sum is paid up front to guarantee payment to beneficiaries-and by reducing their dependence on banking sales channels.
"Although these structural changes have put pressure on their business growth, positive effects have emerged as insurers are focusing more on long-term savings and protection-oriented products," Xiao said at a news conference.
Pan Yongle, an analyst at brokerage China Fortune Securities Co Ltd, said that the tightened regulation of the risky universal life insurance business is the main reason behind the industry's premium income decline, and could continue to create headwinds for life insurers in the short term.
But, there are also bright spots in the industry, such as the launch of pilot tax-deferred commercial pension insurance products, which could help boost insurers' premium income, Pan said in a research note.
Property and casualty insurers continued to see steady business growth with premium income rising 16.1 percent year-on-year in the first fourth months to 404.9 billion yuan, official data showed.