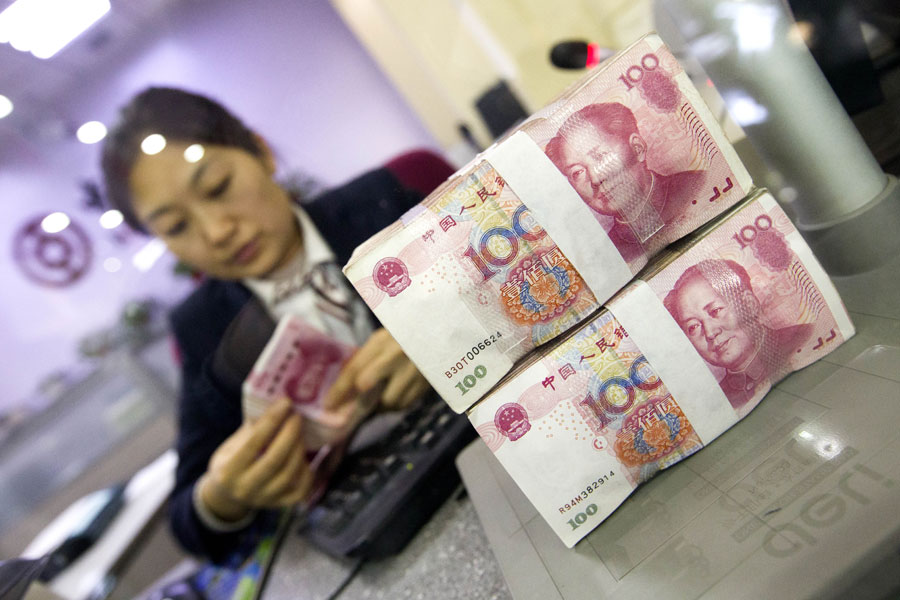 The yuan's exchange rate is expected to follow a two-way fluctuation path this year, facing little disturbance from trade talks between China and the United States unless "actual conflicts occur" in the future, according to a former senior official with China's foreign exchange regulator.
"Trade frictions between the two nations have not had a noteworthy impact upon the exchange rate of the yuan," said Guan Tao, a senior researcher with China Finance 40 Forum and former head of the balance of payments department of the State Administration of Foreign Exchange.
"Whether trade issues, whose impact is not likely to cease in the short run, will impose downward pressure on China's economic fundamentals in the second half of the year deserves attention.
"From the government's perspective, one thing is certain, it is unlikely to intervene unless market expectations lean too much either toward appreciation or depreciation," he said.
He stressed that the yuan's exchange rate will remain driven by market sentiment that has very much to do with expectations for change in China's economic fundamentals and the dollar index, the latter of which determines the direction of the yuan's exchange rate, according to Guan.
His comments came after the yuan appreciated as China-US trade tensions have heated up since earlier this year.
The yuan's central parity rate went up by 3.1 percent against the dollar in the first four months of 2018, when it also appreciated against a basket of currencies, official data showed.
Guan attributed the recent depreciation of the yuan to the relative strength of the dollar, which is driven by rising market expectations of further interest rate hikes and stronger inflation in the US.
As the appreciation of the yuan has had some pressure on financial stability, Guan said the key is to continue to implement reform of the exchange rate regime, though the government has yet to announce a specific timeline for future reform.
"The current two-way volatility and market expectations on the exchange rate of the yuan have created a window of opportunity for deepening reform," he said, adding that "it is not possible to accomplish all targets in full and the key is to choose a direction and stick to it".