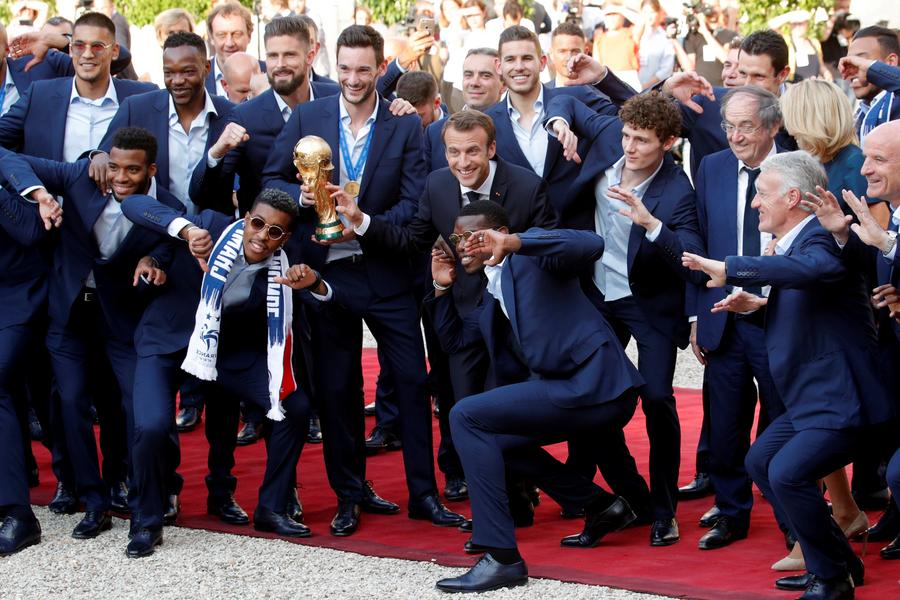 PARIS — France's victorious World Cup team has descended upon Paris' packed Champs-Elysees Avenue in an open bus with Alpha jets streaming the national colors overhead and wild cheers of joy ringing out.
The team's victory lap on Monday a day after France's 4-2 win against Croatia in the World Cup final in Moscow culminates celebrations by a nation looking for heroes.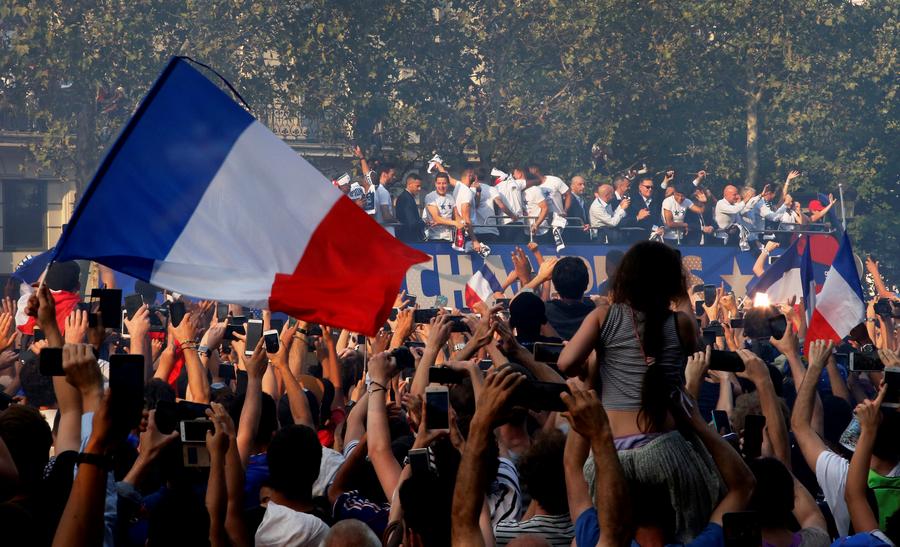 Smoke bombs surged from the crowd of tens of thousands on the avenue, casting a haze that at times obscured the team. Some members threw their scarves into the wild crowd.
At the French presidential palace, captain and goal Hugo Lloris, brandishing the golden trophy, and coach Didier Deschamps were the first to greet President Emmanuel Macron and his wife Brigitte on a red carpet in the courtyard.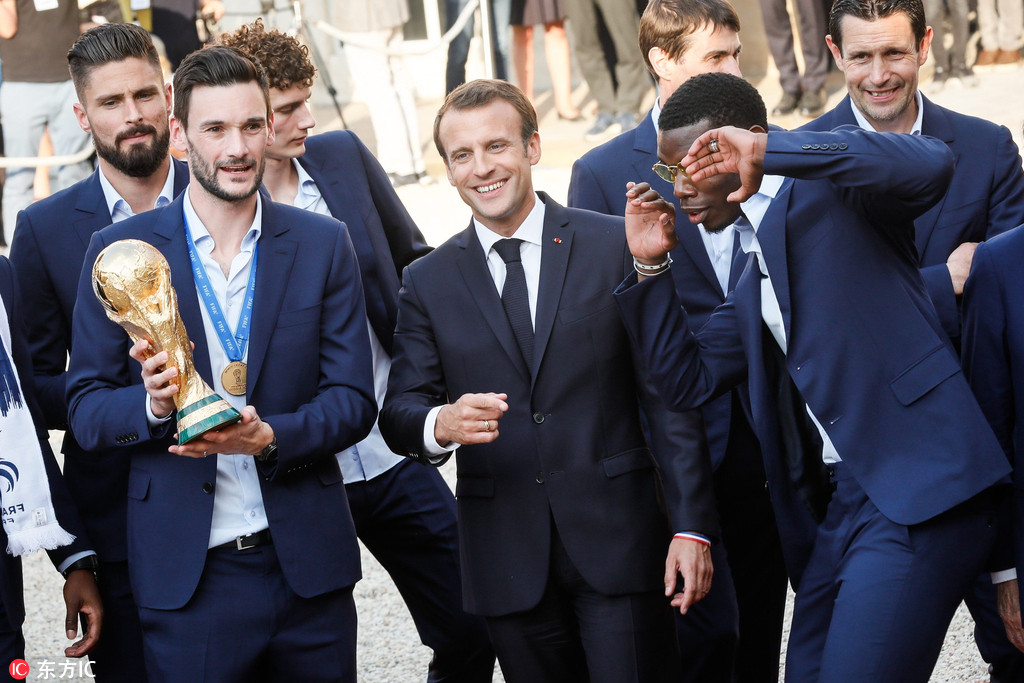 President Emmanuel Macron exulted on the field and in the locker room with the players, and is hoping their victory gives him a boost, too. The French, though, are more enamored of the players and of their coach, Didier Deschamps.
Sports Minister Laura Flessel said on Europe-1 radio that the victory allows France's youth "to dare to believe in their dreams."