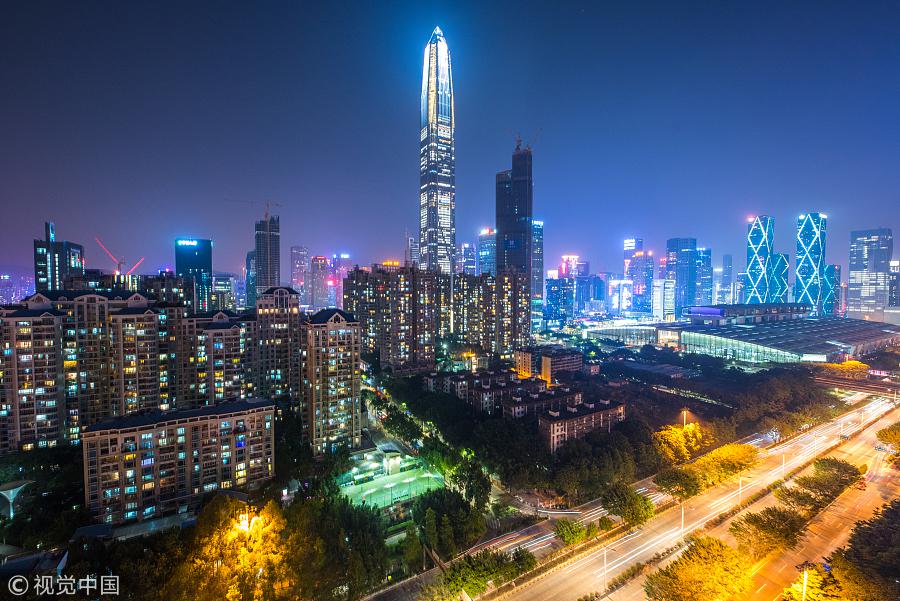 Foreign investment in the domestic property market will see a window of opportunity due to balanced currency exchange rates, industry experts said.
"Over the past two years, foreign investors have become more active than before, especially in Shanghai, where the landmark trades our company undertook are conducted by foreign investors," said Grant Ji, executive director of CBRE and head of capital markets in northern China.
With economic growth and structural transformation, the property market, especially office buildings, in the Greater Bay Area and other areas in China will see a substantial amount of development, according to a market investment report released by CBRE.
The development of infrastructure construction and the greater mobility of populations will spawn various investment opportunities in the fields of logistics real estate, industrial real estate and shopping centers, the report said.
Last year, Keppel Corporation, a Singaporean investment conglomerate, purchased an office building project in Shanghai's Hongkou district from SOHO China. Meanwhile, CapitalLand Co Ltd, a Singaporean property developer, took over three office building projects in Shanghai, another sign of foreign investment's growing activity.
In the first quarter of 2018, the number of foreign-invested enterprises set up reached 19,002, a 95.4 percent year-on-year increase, according to the latest data from the Chinese Ministry of Commerce.

"The last two years have proved to be the best chance for foreign investors to enter the Chinese property market," Ji said. "Since commercial opportunities like this happen rarely, I would advise investors to hurry up before they miss it."
Fan Hang contributed to this story.